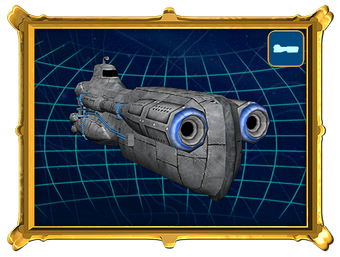 The reports of this vessel where first tossed aside as sheer fantasy induced from panic, however this vessel indeed submerges or cloaks it's self in
Etherium
, becoming invisible.
Battle at Procyon Statistics
Edit
Point Cost: Unknown
Speed: Unknown
Maneuverability: Unknown
Crew Size: Unknown
Hull Strength: Unknown
Firepower: Unknown
Ad blocker interference detected!
Wikia is a free-to-use site that makes money from advertising. We have a modified experience for viewers using ad blockers

Wikia is not accessible if you've made further modifications. Remove the custom ad blocker rule(s) and the page will load as expected.